DEEPEN INTO THE MULTIDIMENSIONAL NATURE OF
The greatest healing comes when we reconnect with who we truly are and
THE PLANT REALM DIRECTLY SHOWS US HOW TO DO THIS.
Do you want to learn more about plant consciousness and understand how to communicate directly with plants?
Do you have a desire to understand and work with your own intuitive gifts more deeply?
Are you seeking to embody a feeling of inner peace and self-love while also feeling more content and grounded?
Do you feel a deep calling or sense of urgency about your life's work and soul purpose in this pivotal time, but you're unclear about how to take the next steps?
Deepen in Your Healing Path with Plant Consciousness
BECOME A PLANT SPIRIT COMMUNICATOR AND LEARN HOW TO COLLABORATE WITH THE WISDOM OF NATURE

Plant Spirit Wisdom

The Plant Spirit Wisdom Academy offers a deep journey of understanding and unfolding into the realm and language of the plants. After completing Plant Spirit Wisdom, you'll be able to understand the language of plant consciousness, work with flower essences, communicate with plants, and so much more!
Like all potent transformational journeys, the threshold for this experience begins the moment you say yes.
LEARN MORE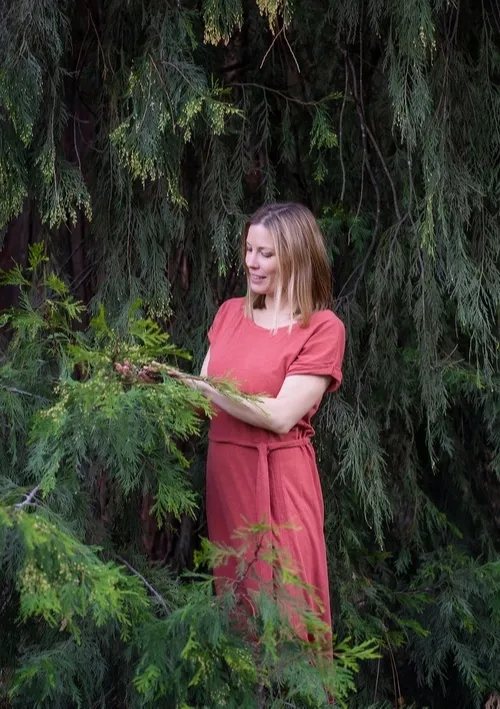 Hi, I'm Sara Artemisia
I help wellness professionals and empaths clear their inner blocks and clarify their life purpose by working in collaboration with the plant realm and conscious wisdom of Nature.
I'm a Plant Spirit Wisdom Teacher, Flower Essence Practitioner, Herbalist, and Abundance Coach. I've been coaching people to move through obstacles and connect more deeply with the Earth and their inner guidance for over fourteen years.
Having always felt connected to Nature and the spiritual foundation of life, I share this work with people like you on the journey of understanding how the conscious wisdom of Nature can help you fully embody your soul's purpose.
Are you ready to deepen in your healing path with plant consciousness?
LEARN MORE
I have been truly been riding a wave of feeling more empowered, connected and open (spacious) than I have felt in a very long time. What a gift!
- KATIE
Thank you so much for a wonderful 4 days listening to some incredible people sharing their passion for the plants and the trees. I have learnt so much and their words have deeply resonated with my heart.
- DIANE
Thank you so much for your extraordinary work in putting together such an amazing 4 days. I found it totally inspiring and in these times it gave me great hope. What more could one ask for!
- CM
Thank you, thank you, you Sara. Way cool summit. Your vibe is great and you brought many identities and much wisdom together. Your respect for the plant world is an inspiration. Gratitude,
- SUSAN
Awaken to higher consciousness through a deeper connection to Nature's most incredible wisdom:
the healing power of plants
SIGN UP TO RECEIVE NEWS AND UPDATES
Connect with me on Instagram